Welcome to Sounds of Europe, a platform for field recording. The blog of the website will travel to a different European country every month where a local organisation or artist will be responsible for maintaining it. Each country´s particular context and practices with regards to field recording will be explored and presented in a personal way.
BLOG
Phonophon / 21 July 2012 / Belma Bešlić-Gál / Bernhard Gál / Eric Leonardson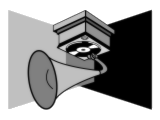 Phonophon names the concert series of Frankfurt's Association for supporting phonography and experimental music. The series has been started in 2009 and has taken place in the Institute for New Media since then. As suggested by the name of the association, which organises the concerts mostly, two artists from the fields of phonography and experimental music are invited at once. Recent collaborations have included Cologne's Merzouga, Budhaditya Chattopadhyay, Lasse-Marc Riek, Olivier Nijs and Patrick Franke. The upcoming shows will gather artists Eric Leonardson, Bernhard Gál and Belma Bešlić-Gál among others. The concert series is not restricted to any particular sound design but is geared to the quality of the artistic work.
21 July 2012
Institut für neue Medien (INM), Schmickstraße 18, 60314 Frankfurt, Germany
www.inm.de
www.phonographie.org
Belma Bešlić-Gál
Born 1978 in Tuzla (BiH).
Slovenian/Bosnian composer, artist and pianist, living in Vienna and Salzburg (Austria).
Piano studies at the LISZT SCHOOL of Music Weimar ((1996-2001, a. o. with Gerlinde Otto and Lazar Berman), studies of composition, music theory and composition for music theatre at the University of Arts in Graz (2003- present, a. o. with Bernhard Lang, and Klaus Lang). During the last years, her artistic concepts revolved  around issues such as cultural challenges of postwar/transitional societies, nihilism, futurism, space  exploration/science, manipulations of temporal perception in (intermedia) music constellations.
Comissions, Performances, Festivals (selection):
Ensemble Reconsil (Wien, AT), Archiv Frau und Musik (Frankfurt/Main, DEU), die andere saite (Graz, AT),  Hessischer Rundfunk/Hochschule für Musik und Darstellende Kunst (Frankfurt/Main, DEU); Festival Sláturtíð  (Reykjavík, ISL), Neue Musik in St. Ruprecht (Wien); Ensemble für Neue Musik (Graz, AT); Sarajevo War Theatre (Sarajevo, BiH); National Theatre Sarajevo (Sarajevo, BiH); Encuentro de Arte Sonoro Tsonami (Buenos Aires, ARG)…  Grants, Scholarships, Prizes (selection): Composition Grant, City of Vienna (Vienna, AUT); Composition Grant, Land Salzburg (Salzburg, AUT); I z S Kunst & Kulturpreis, Ingrid zu Solms Stiftung (Frankfurt am Main, DEU); Startstipendium für Musik und  darstellende Kunst, BMUKK (Vienna, AUT); Composition Grant "Plains of Triton", SKE Fonds (Vienna, AUT);  "Female composers to Frankfurt international scholarship", Archiv Frau und Musik (Frankfurt am Main, DEU)…
Bernhard Gál
Owed to his multifaceted and interdisciplinary artistic approach, Austrian artist, composer and musicologist Bernhard Gal is equally at home within the domains of contemporary music, installation art and media art. As of now, Gal has created around 70 sound installations and intermedia art projects, combining sound, light, objects, spatial concepts and video projections into multidimensional and prevalently site-specific art works. He also composes music for acoustic instruments and electro-acoustic music. As a laptop musician, Gál has been performing extensively on five continents. Another aspect of his work are collaborations with fellow artists, including the Japanese architect Yumi Kori ('audio-architectural installations') and musicians such as Tung Chao-Ming, Kai Fagaschinski, Jennifer Walshe and Belma Beslic-Gál.
Born in Vienna, Austria in 1971, Gal began to nurture his interest in music and (sound) art around 1985. After studies at Vienna's University of Music (Sound Engineering) and the University of Vienna (Musicology), and a year-long residency in New York City in 1997–98, he has focused on his compositional and artistic activities. He runs the art production hub Gromoga and serves as the artistic director of the Austrian art organization sp ce. Since 2006, Gál has been the creative head behind shut up and listen! – Interdisciplinary Festival for Music and Sound Art, in Vienna. Between 2006 and 2007 he taught sound art at the University of Arts in Berlin. Currently, Gál holds a research position at the Paris Lodron University Salzburg, in conjunction with the interdisciplinary doctoral college 'Art and the Public Sphere'.
Gal's work has been presented in concerts, sound installations, exhibitions and radio portraits around the world. He has been invited to international music and art festivals (including Wien Modern Vienna; MaerzMusik Berlin; Sonambiente Berlin; Donaueschinger Musiktage; Nuova Consonanza Rome; MATA Festival New York; Soundfield Chicago; Mutek Montreal; Musicacoustica Beijing; FILE São Paulo) and frequently gives lectures and workshops.
For his music and art projects Gal has received several awards, including the Karl Hofer Prize Berlin 2001, an Annual Grant from SKE-Fonds Vienna 2002, a composer fellowship from the DAAD Artists in Berlin Programme 2003, the Austrian State Scholarship for Composition 2004, and the Outstanding Artist Award for Music of the City of Vienna 2010. His work has been made available on ca. 30 audio publications and documented with various catalogue books and DVDs. In 2005, the German publishing house Kehrer Verlag Heidelberg published a comprehensive catalogue book, documenting Gal's intermedia installations since 1999.
Eric Leonardson
is a Chicago-based composer, radio artist, sound designer, instrument inventor, improvisor, visual artist, and teacher. He has devoted a majority of his professional career to unorthodox approaches to sound and its instrumentation with a broad understanding of texture, atmosphere and microtones.
Leonardson's interest in creating new sounds for performance and studio composition led to the invention of the Springboard, an electroacoustic percussion instrument made from readily available materials. Its sounds belie its humble origins, thanks to the rich enharmonic timbres of bowed coil springs and the curious sound of the crude wooden daxophones-all amplified by a single, inexpensive piezoelectric contact mic. Leonardson's music resists categorization. Evoking a range of associations, his work was once described as "…ritualistic music, electronically synthesized industrial vibrations miraculously created with ordinary household objects…."—Carol Burbank, Chicago Reader
Chicago's performance art scene in the 1980s provided the environment where critical thinking and artistic partnerships were common practice. From studies in visual art media to the time-based media of sound, video, and performance at The School of the Art Institute of Chicago, Leonardson's employed his skills as a drummer and audio technician in live, collaborative works with his fellow students, including Werner Herterich and Brendan de Vallance, and his teacher, the late Tom Jaremba. Leonardson was also the drummer in eclectic rock bands, such as Hand To Mouth led by singer, songwriter, and performance artist, Gene Pool aka Bill Harding.
By the early-90s Leonardson's focus on sound and music making drew him into the local experimental, improvised music, dance and theater. He created numerous recorded electroacoustic scores for award-winning South African choreographer Robyn Orlin while performing in the experimental sound trio Wormwood with Spencer Sundell and Dylan Posa. As a theater sound designer Leonardson has worked with Lynn Book and Theo Bleckmann, the Curious Theater Branch, Prop Theater, and Ralph Flores in Latino Chicago Theater. In 1995 Leonardson cofounded Plasticene. Considered one of Chicago's foremost experimental theater companies, Plasticene will stage the final performance of its 17-year career, "Graphomania" in March 2012.
His first record (cassette) release entitled "Urban Archeology/Site Removal" (1993) featured a live sound performance project with Sundell and Posa, and renowned Chicago-based percussionists Michael Zerang and Hamid Drake; with lighting design by Christian Pretorius and acted by Kim Bruce. Leonardson performed with sound artist Steve Barsotti from 1994 to 1998. The fruition of their collaboration can be heard on the CD "Rarebit" available on mimeomeme. Leonardson performs with experimental vocalist Carol Genetti, an ongoing partnership that started in 1997. In recent years he formed Auris with fellow instrumentalist-composers Christopher Preissing and Julia Miller, performing since 2007 with guest members Guillermo Gregorio, Gino Robair, and Frank Abbinanti among others. With radio artist, Anna Friz he has toured through the eastern US and created works for broadcast on Kunstradio, Vienna and Deutschlandradio, Berlin.
Leonardson performs in numerous ad hoc music groupings with artists from diverse aesthetic backgrounds and locales, among them: Philadelphia percussionist Toshi Makihara; Hamburg trumpeter Birgit Uhler; Jason Soliday; Tokyo composer and improvisor Yasuhiro Otani; Chicago jazz bassist and filmmaker Tatsu Aoki; Bay Area guitarist John Shiurba; Italian composer and drummer Jacopo Andreini; Berlin saxophonist Gert Anklam; Philadelphia free improvising saxophonist Jack Wright; multi-instrumentalist Jim Baker, Bay Area cellist Bob Marsh; Baltimore "sound mechanic" Neil Feather; Chicago "anti-cellist", Fred Lonberg-Holm, Berlin turntablist Ignaz Schick; and sound artist Jay Needham.
Leonardson is director of the World Listening Project (founded in 2008) and founder (in 2009) of the Midwest Society for Acoustic Ecology, a regional chapter of the American Society for Acoustic Ecology(ASAE). Leonardson is also President of the ASAE.
Leonardson worked with Lou and Dawn Mallozzi to start the Experimental Sound Studio, where, in the late-80s and early-90s, he coordinated "Sounds From Chicago," one of the city's first internationally broadcast radio art programs, cited in Art In Chicago: 1945-1990 (Museum of Contemporary Art, 1991) and Transmission Arts: Artists and Airwaves by Galen Joseph-Hunter (PAJ 2011).
Leonardson's discography includes the CD Animus (1998) with Carol Genetti, his solo release Radio Reverie in the Waiting Place (1999), and Rarebit (2008) with Steven A. Barsotti. He has numerous tracks on re or ding compilations, among them: Call For Silence and Noise To Meet You U.S. His "Other Music" (2005) created and performed in Toronto with Anna Friz, Chris Brookes, and Evalyn Parry can be heard on sonus.ca and also on the CD Deep Wireless 3 from New Adventures In Sound Art. Leonardson's writings on sound have been published in books and journals since the late-80s, in Musicworks, Leonardo Music Journal, eContact! 10.3, most recently in the World Forum for Acoustic Ecology Newsletter. Leonardson is a recipient of an Illinois Arts Council Media Arts Fellowship (2002 and 2006), and Adjunct Associate Professor in the Department of Sound at The School of the Art Institute of Chicago, where he earned a Master of Fine Arts (Time Arts) degree in 1983.