Welcome to Sounds of Europe, a platform for field recording. The blog of the website will travel to a different European country every month where a local organisation or artist will be responsible for maintaining it. Each country´s particular context and practices with regards to field recording will be explored and presented in a personal way.
BLOG
Simo Alitalo – Soundscapes and what is left of them
"I have decided not to document my work on audio recording media." Simo Alitalo

Simo Alitalo is a sound artist from Turku, Finland. His rich body of work contains: sound installations, research, radio and writing.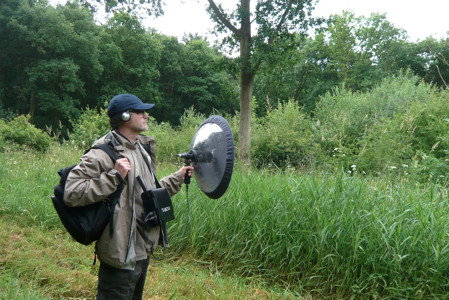 Turku is listening

Turku is listening is a sound art project and part of Turku European Cultural Capital 2011 Program. This is an internet documentary of the second performance of The River Aura Symphony by Simo Alitalo with Wind & Percussion entrada by Pessi Parviainen.
The River Aura Symphony is a part of Turku is listening 2011. This video is made by Juho Matilainen for Turku is listening 2011, a Non Profit Community Art Project.



Turku 2011
Turku Listening Map (finnish)


Viileaa (Sounds cool)

Viileaa (Sounds cool) is a 8 channel sound installation that combines recorded ice and underwater sounds with live sounds of wind and weather elements. Viileaa (Sounds cool) started as research project in underwater recording. Later it combined with my experiments with with alternate loudspeaker arrays.

"I have collected underwater sounds since 2000. In 2002 I went on a recording expedition to the White Sea in Karelia, Russia to record beluga whales at the Solovetski island. Later I got interested in recording ice in its various formations: Ice forming, ice melting, ice recorded underwater, sounds made by structural tensions within ice, sounds of birds and nature recorded through ice etc."




More installations

Carta de Ausculto

Carta de Ausculto is a sonic documentary of Lincolnshire limewood forests before, during, and after the "Ash Thursday" (15.4.2010) and five days that followed when Eyjafjallajökull volcano in Iceland erupted and North European airspace was closed.

"I hope that this work helps audience to appreciate "natural" soundscapes and what is left of them."

Writings on Carta de Ausculto

excerpts on soundcloud
more